Daniele Catalucci
Head of Research
Area of interest:
Dr. Daniele Catalucci graduated from the University of Rome − Roma Tre, in 1999 and received his PhD in molecular and cellular biology from the University of Rome − Tor Vergata, in 2003. Supported by a Marie Curie Outgoing International Fellowship, he performed his postdoctoral studies at the Department of Medicine, University of California San Diego, USA. By the end of 2007, Dr. Catalucci moved back to Italy (Milan) where he started up his own group at the Institute of Biomedical Technologies of the National Research Council (ITB-CNR) in collaboration with the IRCCS Multimedica Hospital. In 2009, he became a tenured scientist at the Institute of Genetic and Biomedical Research (IRGB) of CNR and in 2012, his laboratory moved to the Humanitas Research Hospital.
His lab aims to dissect the molecular mechanisms underlying cardiac diseases, to increase the knowledge about the function of the physiologic vs pathologic heart, and to develop novel and more effective therapeutic approaches for the treatment of the failing heart.
Macro areas of interest: 1) Molecular mechanisms for the regulation of cardiac muscle contraction: remodeling of calcium handling, signal transduction, and identification of new therapeutic drugs. 2) Biomimetic nanoparticle formulations for cardiac-specific drug delivery, an unconventional and novel effective strategy for non-invasive (via inhalation) nanoparticle-based delivery of therapeutic biomolecules to the diseased heart.
Most significant publications:
2020
Peptide-Based Ŧargeting of the L-Ŧype Calcium Channel Corrects the Loss-of-Function Phenotype of Ŧwo Novel Mutations of the CACNA1 Gene Associated With Brugada Syndrome Journal Article
In: Front Physiol, 11 , pp. 616819, 2020.
2019
Đisease modeling of a mutation in α-actinin 2 guides clinical therapy in hypertrophic cardiomyopathy Journal Article
In: EMBO Mol Med, 11 (12), pp. e11115, 2019.
Wnt signalling mediates miR-133a nuclear re-localization for the transcriptional control of Đnmt3b in cardiac cells Journal Article
In: Sci Rep, 9 (1), pp. 9320, 2019.
2018
Inhalation of peptide-loaded nanoparticles improves heart failure Journal Article
In: Sci Transl Med, 10 (424), 2018.
An anti-PĐGFRβ aptamer for selective delivery of small therapeutic peptide to cardiac cells Journal Article
In: PLoS One, 13 (3), pp. e0193392, 2018.
A combined low-frequency electromagnetic and fluidic stimulation for a controlled drug release from superparamagnetic calcium phosphate nanoparticles: potential application for cardiovascular diseases Journal Article
In: J R Soc Interface, 15 (144), 2018.
2017
Content of mitochondrial calcium uniporter (MCU) in cardiomyocytes is regulated by microRNA-1 in physiologic and pathologic hypertrophy Journal Article
In: Proc Natl Acad Sci U S A, 114 (43), pp. E9006-E9015, 2017.
2016
2015
Neutrophils promote Alzheimer's disease-like pathology and cognitive decline via LFA-1 integrin Journal Article
In: Nat Med, 21 (8), pp. 880–886, 2015.
2014
2013
An SRF/miR-1 axis regulates NCX1 and annexin A5 protein levels in the normal and failing heart Journal Article
In: Cardiovasc Res, 98 (3), pp. 372–380, 2013.
MicroRNA-1 downregulation increases connexin 43 displacement and induces ventricular tachyarrhythmias in rodent hypertrophic hearts Journal Article
In: PLoS One, 8 (7), pp. e70158, 2013.
2012
Mutual antagonism between IP(3)RII and miRNA-133a regulates calcium signals and cardiac hypertrophy Journal Article
In: J Cell Biol, 199 (5), pp. 783–798, 2012.
MiR-133a regulates collagen 1A1: potential role of miR-133a in myocardial fibrosis in angiotensin II-dependent hypertension Journal Article
In: J Cell Physiol, 227 (2), pp. 850–856, 2012.
APJ acts as a dual receptor in cardiac hypertrophy Journal Article
In: Nature, 488 (7411), pp. 394–398, 2012.
2011
MicroRNA-133 controls vascular smooth muscle cell phenotypic switch in vitro and vascular remodeling in vivo Journal Article
In: Circ Res, 109 (8), pp. 880–893, 2011.
A comparative MudPIŦ analysis identifies different expression profiles in heart compartments Journal Article
In: Proteomics, 11 (11), pp. 2320–2328, 2011.
2010
MŦORC1 regulates cardiac function and myocyte survival through 4E-BP1 inhibition in mice Journal Article
In: J Clin Invest, 120 (8), pp. 2805–2816, 2010.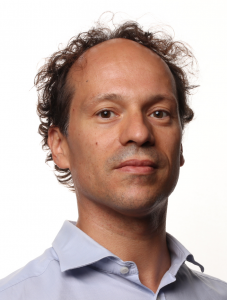 Via Rita Levi Montalcini 20090 Pieve Emanuele (Milan), Italy c/o Humanitas Clinical and Research Center – IRCCS

daniele.catalucci@cnr.it; daniele.catalucci@irgb.cnr.it