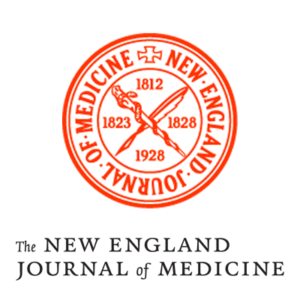 A study published in the New England Journal of Medicine reports an important new mechanism of predisposition to two autoimmune diseases, multiple sclerosis (MS) and systemic lupus erythematosus (Lupus).
The study, supported by the Italian Multiple Sclerosis Foundation (FISM) and the National Institute on Aging of the NIH, was carried out by an international team of researchers led by Francesco Cucca, M.D., Director of the Institute of Genetic and Biomedical Research of the Italian National Research Council.
MS and Lupus are autoiummune diseases, caused by the immune system's attack on a patient's own normal tissues: the myelin coating of nerves in MS, and the skin, kidneys, and other organs in Lupus.  The mechanism revealed in the study can help to optimize individual therapy for these diseases, depending on the genetic profiles of patients, and can also aid in the development of new therapies.
Spanning a period of 6 years, the research is based on the full sequencing of the genome of thousands of patients and healthy controls, combined with extensive characterization of the immune system in the same individuals.  The analyses were first done in the population in the Mediterranean island of Sardinia and were extended to cases and controls from mainland Italy, Spain, Portugal, the United Kingdom, and Sweden.  The main discovery is the correlation between the occurrence of a particular sequence variant of the gene TNFSF13B and the development of the autoimmune diseases.
The protein product of the TNFSF13B gene is the B-cell activating factor, "BAFF", which is required for the survival and proliferation of B cells, which make the immune system antibodies that protect us against infections.  Further characterization revealed that while the synthesis of wild-type (WT) BAFF is strongly suppressed by cellular factors, the specific variant "BAFF-var" is refractory to this suppression.  "Among such factors we identified regulatory molecules known as microRNAs that selectively suppressed production from WT BAFF but were unable to inhibit BAFF-var synthesis " commented Dr. Myriam Gorospe, director of the Laboratory of Genetics of the NIA/NIH, who coordinated these functional analyses. The resulting increase in soluble (s) BAFF, synthesized from BAFF-var, led to correspondingly higher numbers of B cells, elevated antibody production, and augmented risk of autoimmunity.
These findings validate BAFF as a therapeutic target in autoimmunity and are consistent with the therapeutic efficacy of a monoclonal antibody that neutralizes BAFF, Belimumab, the first targeted therapy for Lupus to show efficacy in a randomized clinical trial.  The results are also in agreement with recent positive results in clinical trials aiming to treat MS and other autoimmune diseases by lowering the numbers of B cells.
"BAFF-var is especially common in Sardinia, facilitating the discoveries, but was also frequent enough in mainland Italy to replicate its effect on autoimmune risk", commented Dr. Maristella Steri, first author of the publication.   "The higher level of BAFF in Sardinia", adds Dr. Cucca, "may have been selected during evolution as a response to malaria, which was endemic on the island.  This finding would be consistent with several studies that suggest a critical role for higher levels of BAFF in the immune response to the malaria parasite.  Unfortunately, higher BAFF levels also increase the risk of autoimmune disease."